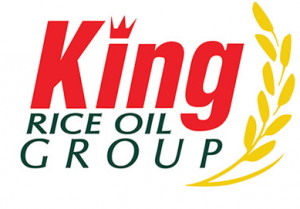 Vision of the King Rice Oil Group:
To be the world's leading company in rice-bran-related business.
Mission of the King Rice Oil Group:
Produce, research and development rice-bran-related products that are diverse, useful, high quality, environmentally friendly and satisfied by the customers.
Systematically develop organization, human resources and management for sustainable efficiency.
Create international acceptance of products.
Create long-term mutual benefits for employees, partners and shareholders.
Policy of the King Rice Oil Group
Operate by taking into consideration the quality and safety of the products.
Operate according to occupational health and safety regulations under the utilization of resources effectively and pay attention to society and environment.
Operate with regard to strengthening and improving the organizational' s capability.
Implement fair business throughout supply chain and consistent with the law.